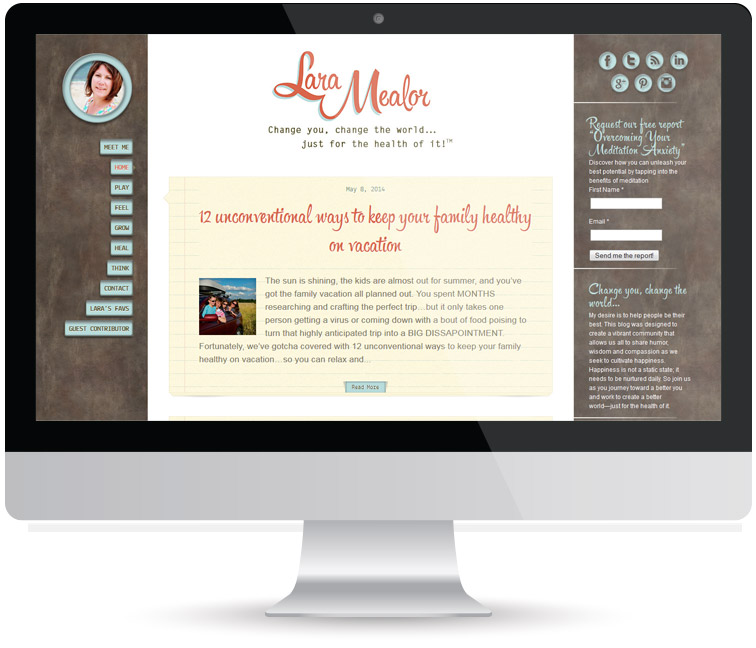 Created to fulfill the client's goal of promoting happiness and a sense of community, this blog design established the client's brand and offered weekly posts to attract leads and nurture relationships.
Project Details:
Industry: Lifestyle
Platform: WordPress
Formula for Success: Photoshop + Dreamweaver + Marketing + SEO
http://www.laramealor.com/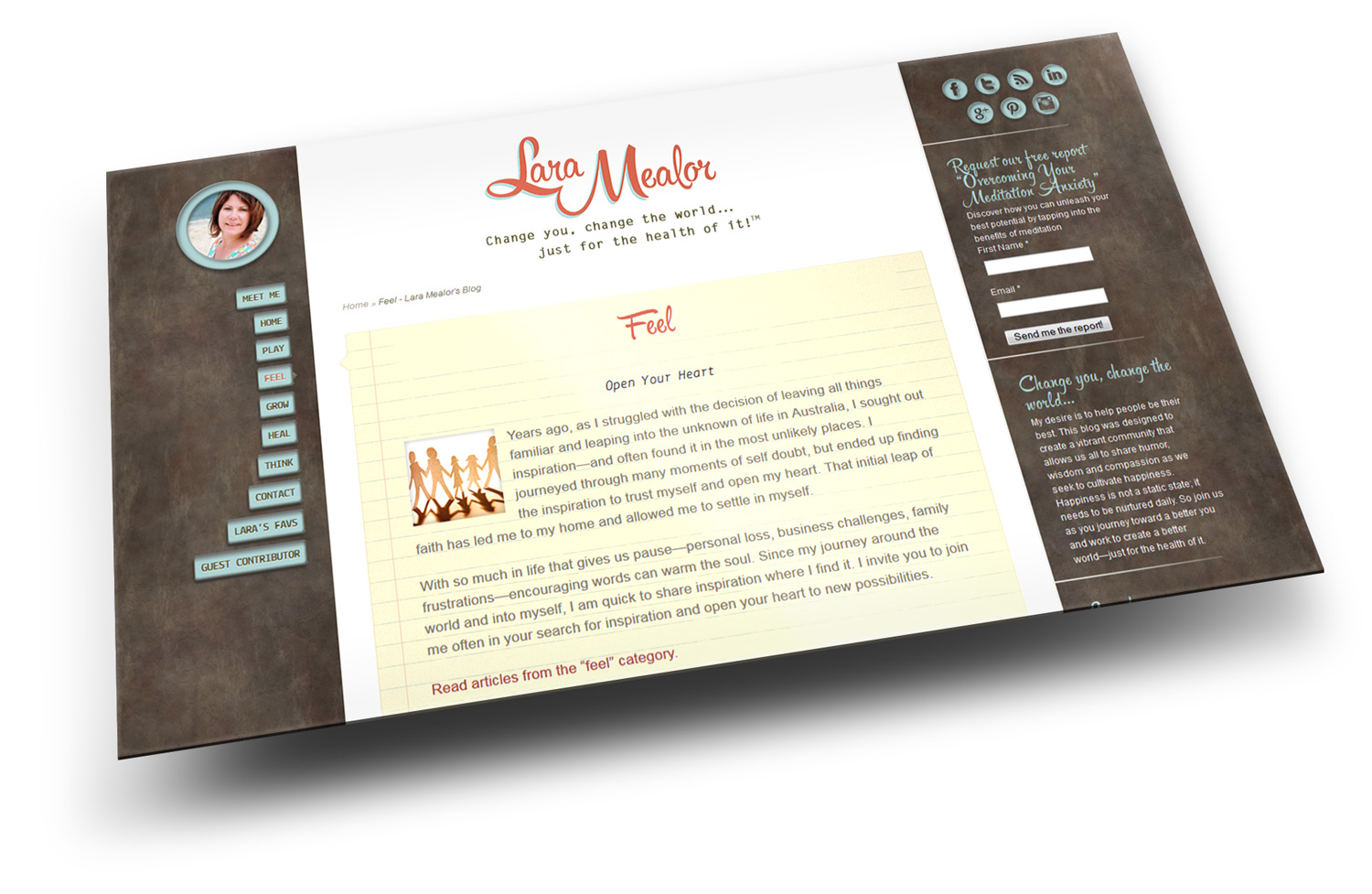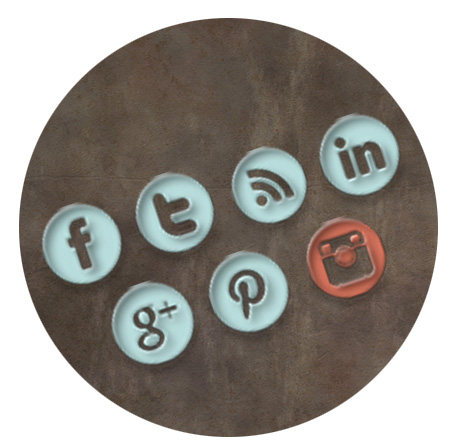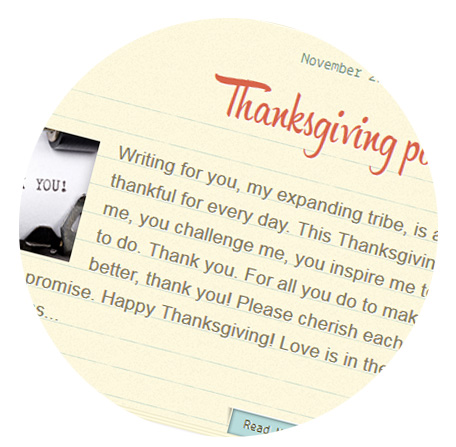 Need a blog that attracts subscribers?
The number of people that read blogs more than once a day is at 46%. This social networking and informational tool has created a highly successful industry.
Yes! Help me get more subscribers!